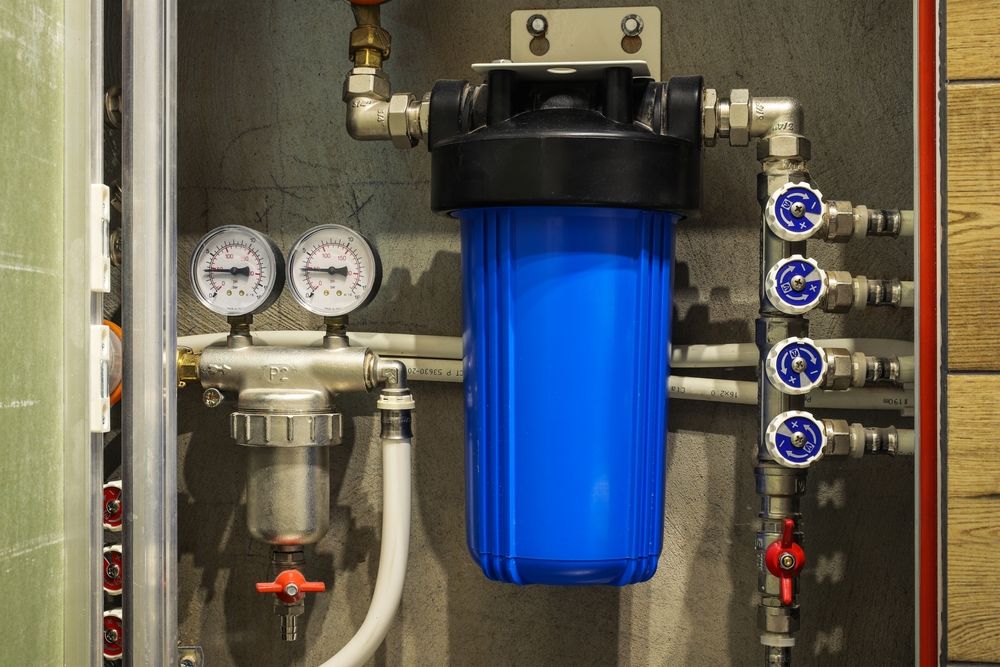 22/05/2023 0 Comments
The best Water treatment and pump systems for your home
In recent years, a spotlight has been cast on Irish water systems, how they work, and the water quality which is produced.
This can vary depending on your location, your water source, the plumbing infrastructure through which it is delivered, and how it is filtered and treated. That's where Paddy Butler's water treatment and water pump systems come in. If you are concerned about your water quality, our water pump and water treatment experts are on hand to advise you on the best water treatment plan, that will suit you, ensuring you are left with the purest water possible for you and your family to enjoy.
Water Treatment Systems
Water filtration systems are essential for providing clean and safe drinking water. When it comes to combating iron, manganese, softener, pH, bacteria, odour, and sediment, there are several effective filtration systems available. When you get in touch, our experts will be able to advise you in greater detail, however, in general, Iron and manganese can be removed through an oxidizing filter or a water softener with an oxidizing agent. A water softener can also be implemented to remove excessive softening minerals. If we need to adjust pH levels, an acid-neutralizing filter can be used. Bacteria are generally eliminated through ultraviolet disinfection, reverse osmosis, or activated carbon filters, however, it is best to seek advice from professionals to determine which one is best for you. Odours can be reduced through the use of activated carbon filters or oxidizing filters, which can reduce the presence of chlorine and fluoride, and if you notice sediment in your water, it can be removed through a sediment filter or a backwashing filter. However, we will undertake rigorous tests to ensure there isn't a bigger problem with your pipes and to ensure there are no cracks or repair work needed if this is the case. Regardless of your water quality concerns, we guarantee we will be able to improve the quality of your water. Get in touch today to find out more about our state-of-the-art water treatment and filtration systems.
Water Pump Systems
In general, we work with two brands of water pumps: Grundfos and Lowara. Both of these are state-of-the-art water pump systems for both domestic and commercial use. Our water pump system experts will advise you on the best water pump system for your needs when you get in touch.
Lowara is a well-known brand in the water pump industry, offering a wide range of pumps for domestic, commercial, and industrial applications. Known for their durability, efficiency, and reliability, Lowra water pumps make for a popular choice with many of our valued customers. Our Lowara water pumps have a variety of applications including boosting water pressure, draining flooded areas, and pumping water from wells or tanks. Our water pump experts will advise you on which Lowra water pump will be most suited for your needs, location, and infrastructure. We stock submersible, centrifugal, and multistage pumps, which means we can cater to whatever utilization you need to implement, keeping application and energy efficiency at the forefront of our consultancy.
Grundfos is a global leader in the water pump industry, offering a wide range of pumps for various applications, and are especially acknowledged for boosting water pressure, heating and cooling systems, and wastewater management, making them a fantastic choice for country and suburban applications. Smart pump solutions, which use advanced technology to optimize pump performance and reduce energy consumption are also available, and if that sounds like something you may be interested in, feel free to contact one of our experienced water pump system advisors to learn more. Grundfos' mission as a whole is committed to sustainability and energy efficiency, offering a range of energy-efficient pumps that can help reduce environmental impact and operating costs, which will positively impact your business as a whole, but particularly so when it comes to carbon neutrality laws and regulations.
Feed