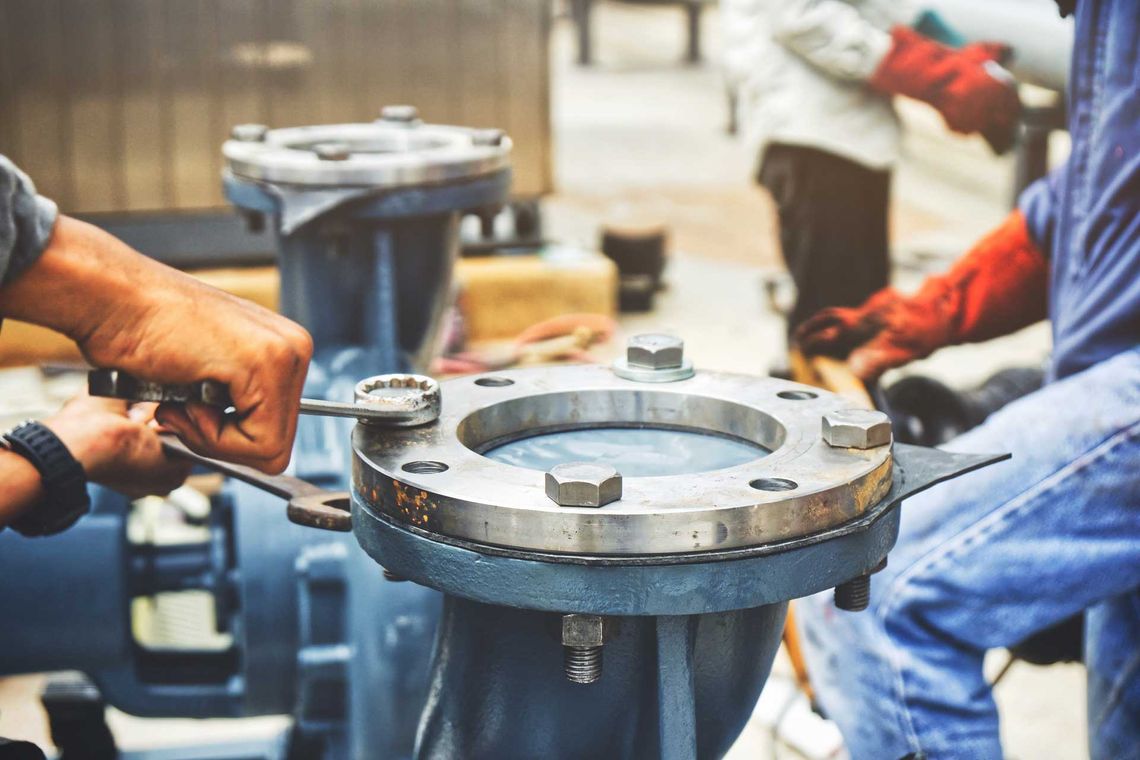 29/03/2023 0 Comments
Water Pumps Your Questions Answered
With the ever-changing costs of energy and amenities and the seemingly endless looming threat of water charges, there has never been a better time to install a water pump.
Modern water pumps are robust and have a long service life making them an excellent investment. Here at Paddy Butler Water Pumps, we have installed hundreds of pumps in domestic, commercial and agricultural properties. Despite the differences between these industries and customers, they all share one thing. They all have questions about water pump installations. Despite the savings a water pump will inevitably provide a property, they still represent an initial investment; therefore, it's understandable that people want to get as much information as possible before making a decision. To make this information available, we have compiled the most common questions in the blog below.

How do water pumps work?
So, you know how water flows downhill naturally, right? A water pump is a device that helps move water against gravity or other resistances. It creates a pressure difference that forces the water to move in a specific direction.
There are different types of water pumps, but one of the most common is the centrifugal pump. This type of pump uses a spinning impeller, a sort of fan with curved blades, to generate centrifugal force that pushes the water outward from the centre of the impeller. As the water moves outward, it encounters a series of vanes in the pump housing that direct the water flow in a specific direction, such as up and out of the pump.
Depending on the application, the impeller is usually powered by an electric motor or a gasoline engine. For example, if you have a well that needs to be pumped, you might use an electric motor to power the pump, while if you need to pump water from a lake or river for irrigation, you might use a gasoline engine.
Another type of water pump is the positive displacement pump, which traps a fixed amount of water in a cavity and then forces it out through a discharge port.

Why do water pumps burn out?
Well, there are a few reasons why water pumps can burn out. One of the most common reasons is simply age and wear and tear. Over time, the bearings in the pump can wear down, and the motor can become less efficient, leading to overheating and, ultimately, burnout.

Another common reason is a lack of maintenance. If the pump isn't regularly inspected and cleaned, it can become clogged with debris or develop leaks, both of which can put added strain on the motor and cause it to burn out. We at Paddy butler offer full pump repairs and servicing.

In some cases, the pump may also operate outside its intended operating conditions. For example, if the pump is being used to move water that is too hot or cold or if it is being used to carry water that is too viscous, it can strain the motor and cause it to burn out.

How long do water pumps last?
The lifespan of a water pump can vary depending on several factors, such as the type of pump, the quality of the materials used, and how well the pump is maintained.
Generally speaking, most water pumps can last anywhere from 8 to 15 years with proper maintenance and care. However, some pumps may need to be replaced sooner if used frequently or are subject to harsh conditions.
If you're unsure about the lifespan of your water pump, please get in touch with us today, and we can discuss when we should consider a replacement or an update.

What are water pumps used for?
Water pumps are used for a wide range of applications in both residential and commercial settings. One of the most common uses for water pumps is to move water from one location to another. For example, pumps may be used to move water from a well to a home or transport water from a pond or lake for irrigation.

Water pumps can also be used for heating and cooling systems, such as in HVAC systems, to move hot or cold water through pipes to maintain a comfortable indoor temperature. Additionally, pumps can be used in swimming pools and spas to circulate and filter water.

In industrial settings, water pumps may be used for various purposes, such as to power machinery or to move chemicals and other liquids through manufacturing processes.

Overall, water pumps are essential tools that help us move and manage water for various purposes, from keeping our homes and businesses comfortable to supporting agricultural and industrial activities.

Do you still have questions regarding water pumps? Please don't hesitate to get in contact with our offices today. A team member would be happy to discuss all your needs in detail.
Feed